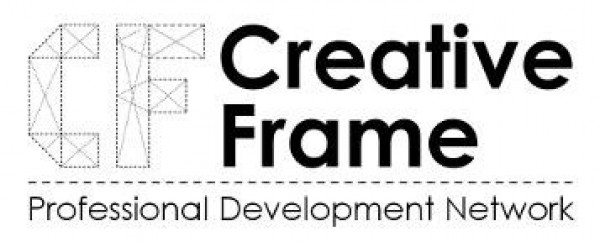 Invitation to the upcoming Creative Frame launch on the 5th February at the Dock in Carrick on Shannon. Leo Scarff will be chairing a group of 4 speakers based in the North West who will discuss their careers, current work and future plans in their various creative fields. To attend this free event please contact the Dock on the number below.
Calling all artists, designers, musicians, performers…!
Practitioners from all areas of the creative sector are invited to the launch of Creative Frame on Friday 5th February, 6-9pm at the Dock, Carrick-on-Shannon.
We are holding the launch of Creative Frame on Friday the 5th of February at the Dock, in Carrick-on-Shannon. The event will be a valuable opportunity to see what Creative Frame offers and to meet with different people you may not have had the opportunity to meet before. On the evening, together with the launch of Creative Frame's website www.creativeframe.eu there will be Pecha Kucha style presentations by Architect -Dominic Stevens, Visual Artist –Ruth La Gear, Songwriter/Musician- Ailie Blunnie & Fab Lab Director- Stewart Lawn ,practitioners representative of the diversity, breadth and size of the creative sector in this region.
Refreshments will be served and the evening will be topped off with some music and a casual opportunity for people to meet up and network in a more casual setting.
This event is FREE and open to those working in all areas of the creative sector. If you are interested in exploring new directions in your practice, or want to meet and make contact with peers and other professionals in the sector please come along. Spaces are limited and you must book your place through The Dock on www.thedock.ie or call 071 96 50828.
What's Creative Frame about?
Creative Frame is for professional and emerging practitioners from any arts or design field such as visual arts, architecture, music, performing arts, film, craft and product design. It is a new network based initiative build around the ongoing professional development needs of creative sector practitioners taking shape in collaboration with the community of practitioners in Leitrim and the wider region. Creative Frame is about helping people actively shape and pursue their own continuous professional development. It will help to ensure opportunities don't pass you by and to find the right people to provide the right help when you need it. Others in the network might be looking for the exact skills you possess enabling you to earn some additional income through giving workshops or mentoring. Creative Frame is about helping practitioners to support themselves, to help each other, and to quickly identify opportunities from other providers.
How do I get involved?
Please visit www.creativeframe.eu. Right now we're looking for people to help us shape the service and once the website is launched, we'll be looking for practitioners to register and take part.
Creative Frame is a project of Leitrim County Council Arts Office and Leitrim Local Enterprise Office with the support of ID2015 and the Arts Council.