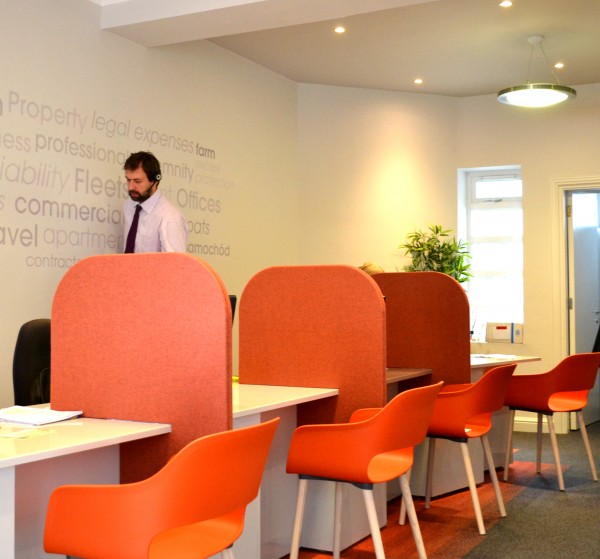 Hiberform Custom Acoustic Screens
Some photos in of another recent screen project this time for Brady's Insurance in Carrick on Shannon for McGarty Design. The requirement here was to design and produce custom dividing screens between each sales desk with maximum sound absorbtion because of the proximity of customers to each other. Camira Blazer screen fabric is used here on Acousticfoam sound absorbtion sheeting with a Birch Plywood structural core all seamlessly bonded together into rounded screen panels. Each panel has a custom profile for slotting onto the desktop and the orange colour chosen matches perfectly with the Interface carpet tile selection and the Pedrali customer chairs.
For more information on our custom screen service please take a look at our web site or email us at info@hiberform.com
Many thanks to McGarty Design for the photos.
Check out the Case Study page for more images