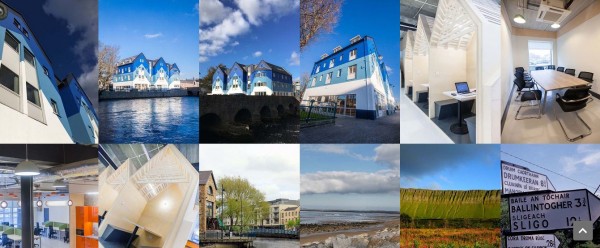 Congratulations to the team at Building Block Sligo on the launch of their new co-working space in the heart of town. The very best of luck with the amazing space and facilities
From the web site:
OUR INTENTION IS TO RAISE THE BAR FOR RENTAL SPACE IN SLIGO TOWN AND BEYOND, TO PROVIDE NOT MERELY RENTABLE OFFICE BOXES, BUT TRULY CONNECTED PRODUCTIVE SPACES.
With stunning river views and offices flooded with natural light and over 20,000 square feet over four floors, this destination location will offer the full suite of working solutions, from hot-desking and dedicated desks in co-working spaces, to private office suites, with high-spec meeting rooms and event areas to full-floor occupancy. All floors will be serviced with lightning-fast fibre-optic broadband with a state of the art security system to guarantee peace of mind for our clients.
For creative industries and international businesses looking for a 'soft landing' in Ireland, The Building Block will be the place to lay foundations and to realise potentials.