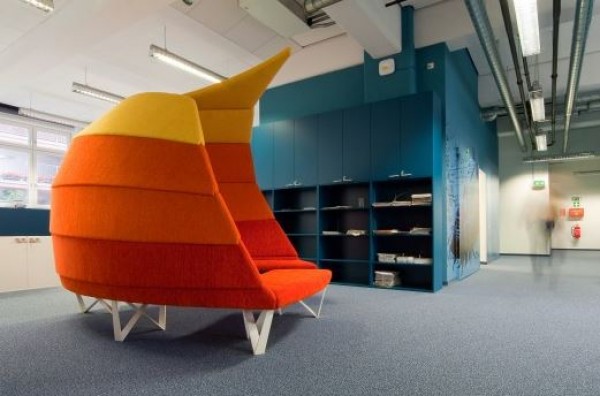 Wirtschaftsblatt Newsroom by IDFL
Interesting office from IDFL Architects for the Wirtschaftsblatt Newsroom in Vienna from 2011. Great scheme with strong colours, bold graphics and the meeting pods are fun.
From the Arch Daily web site:
In the world where work is increasingly independent of place and time due to modern information and communication technologies, the offices of the newspaper gain a new meaning. The space of the editorial office, which is defined by quick exchange of information, transparency, interaction, a dynamic approach and an innovative spirit, is determined by its final product. Creating the daily newspaper issues and all of its digital applications requires high quality offices in terms of their space and function.
http://www.archdaily.com/357084/wirtschaftsblatt-newsroom-idfl/